---
Screenshots


Logo. Took me about three minutes to create. Got a better idea?

---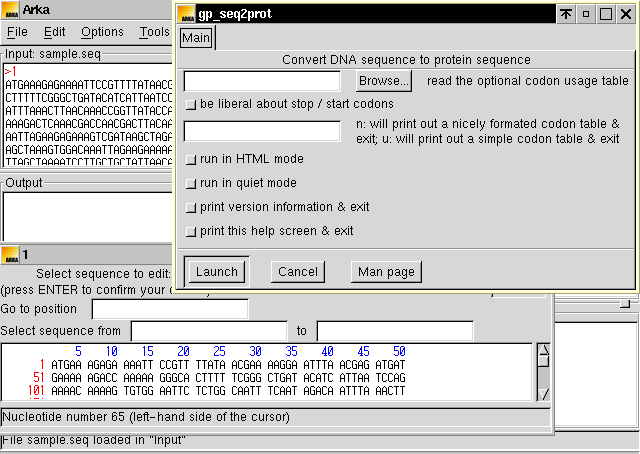 The three main windows (input, output and error), a sequence loaded in the input window and being edited in the sequence editor, and a GUI interface for the gp_seq2prot program.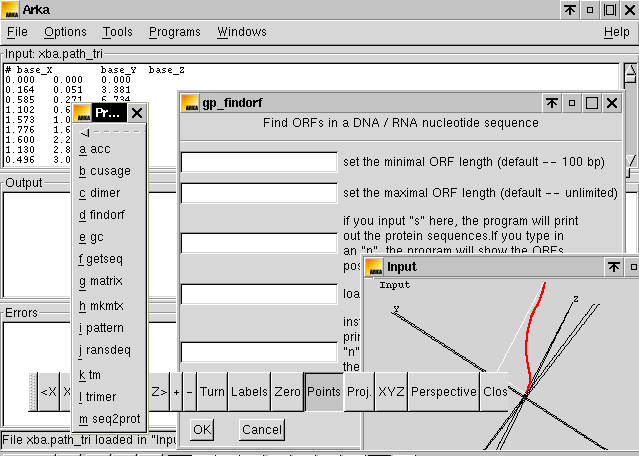 General view of the Arka program. You see here a graph, an option menu for one of the gp programs (gp_findorf in this case), and a tool menu for the graph.

---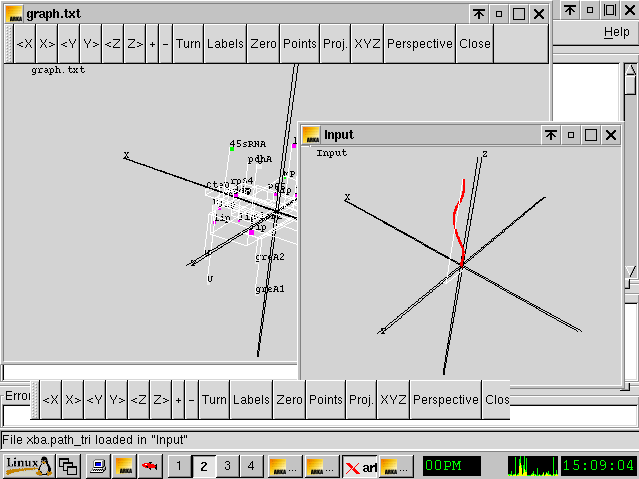 A graph, detachable toolbar and the main program window.

---

Graphs again.

---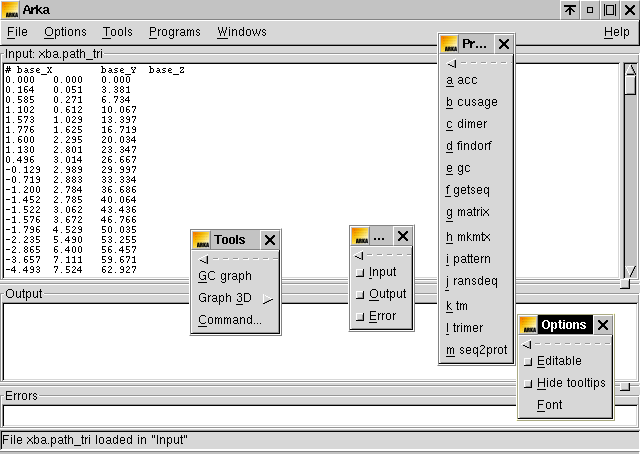 Detachable menus -- I *like* them.

---
Have you noticed that those are images taken on a low-resolution screen and with icewm as the window manager? This is the desktop of my laptop, a 486 -- arka runs very fine on that machine.
---
o- Back
---