CCP4 users' wiki
From Bioinformatics.Org Wiki
CCP4 users' wiki
Who is the target audience?

na

What is the primary function of the wiki?

na

What 'reward model' do you use (if any)?

Altruism

What custom features are used?

na
This CCP4 user community wiki ("CCP4 wiki" in short) is meant to be a collection of crystallographic knowledge as discussed on the CCP4 mailing list (CCP4BB), and elsewhere. It may contain information about anything relevant to protein crystallographers, whether methods-related ("what is the best program for purpose X?"), problem-oriented ("my crystals melt if I look at them"), or concerning hardware ("what is your opinion on robot X / computer Y?").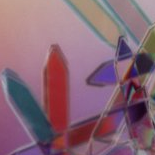 People:
Institutions:
Data table
CCP4 users' wiki
Contact
email
Created
2008/02/01
Content pages (new)
82 (0)
Users (active)
253 (1)
Contributions*1 (edits)
1789 (12)
Table notes:
Values in parenthesis are automatically collected over the previous month.
*1 Contributions are defined as: Raw edit count
Links
References
none specified

To add a reference for CCP4 users' wiki, enter the PubMed ID in the field below and click 'Add'.
Search for 'CCP4 users' wiki' in:
| Web Search | Wiki Sites | Scientific |
| --- | --- | --- |
| | | |