MetaBase
From Bioinformatics.Org Wiki
The database of biological databases.
Who is the target audience?

Biologists seeking information on available data resources.

What is the primary function of the wiki?

Cataloguing the growing number of biological databases.

What 'reward model' do you use (if any)?

The first MetaBase publication will include the first thirty most significant contributors as authors.

What custom features are used?

na
MetaBase is the database of biological databases.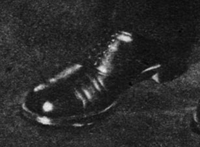 People:
Institutions:
Data table
MetaBase
Contact
email
Created
2007/01/01
Content pages (new)
3000 (0)
Users (active)
20 (0)
Contributions*1 (edits)
30 (0)
Table notes:
Values in parenthesis are automatically collected over the previous month.
*1 Contributions are defined as: Number of user created entries.
Links
References
none specified

To add a reference for MetaBase, enter the PubMed ID in the field below and click 'Add'.
Search for 'MetaBase' in:
| Web Search | Wiki Sites | Scientific |
| --- | --- | --- |
| | | |